Okay, that was lame, forgive me.

But lets get right to it. When it comes to countertops, it ultimately always falls to these two competitors. And this always creates the big question...Which is better?
I hate to burst anyone's bubble, but I can't decide that for you. BUT what I can do, is give you a brief low down  on each one.

Now let's talk rocks!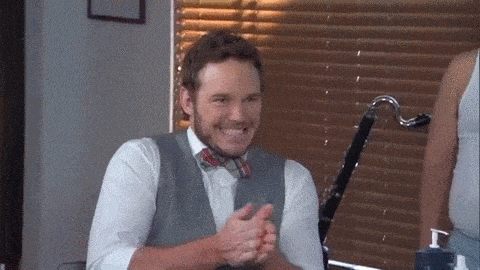 Granite:

If you have been shopping for countertops, you've noticed that granite is usually priced by color/stone and either by square foot or slab price.
What determines the price? Where it is mined and the rarity of the stone. Certain colors are cheaper because they are mined in various locations and have more consistent color patterns, ie Ubatuba.

Do I have to seal it? Yes. Yeppers. Sure Do. BUT YOU HAVE OPTIONS!!
Some fabricators put it on at fabrication and dub it the "Lifetime Sealer" Which is 10-15-18 years. Good news? If your fabricator doesn't do this, you can buy it yourself and apply it.
There are dozens of other sealer options too, and it really is as easy as wipe on...wait...wipe off.

2cm...3cm...what does it matter?
Well, depends on who you ask.
2cm is the thickness of the body, and has an attached edge profile build up to create the 3cm look. I have found the preference and availability varies from coast to coast, so check to see which one your fabricator prefers or typically uses. 3cm is that thickness all the way through, with no plywood backing.

Color Consistency:
It varies from slab to slab. It is natural and may have a large copper chunk right in the middle of the slab. It happens. It is the beauty of the stone. If you need more than one slab, make sure you get sister slabs from the same lot to ensure as much consistency as possible.

Can I put hot stuff on it?
No. Nope. It stays on average 67 degrees Fahrenheit.  Setting a hot pan on it at 350 degrees can send it in to thermal shock. Think Boiling water on a frozen windshield.


Quartz:

It is man made from naturally occurring stone.
Let me try that again...
The "quartz" itself is derived from the granite, then man made polymers and additives are combined to make a durable and consistent solid surface that doesn't need re-sealed.

AND YOU GUYS
It has really come a long way.

If you saw it 10 years ago, it looks like small pebbled and shards mixed together in a specific color pattern.
BUT NOW it looks like marble, like granite, like concrete, like soapstone
---without the maintenance or the higher porosity. 

But still don't put hot stuff on it. Okay?

So is there a downside? You do lose a lot of the natural characteristics when you go with quartz over granite. But they each have a place and a lot to offer.

What would you like to know about the two? Drop a comment so I can answer your question!


XOXO
Arielle
Please reload